Protective transport frames belong to a group of products that serve as protection for pipes during handling, transport, or storage.
PIPE TRANSPORTATION
The pipes must be protected from mechanical damage during transport and storage. Pipe handling must also be efficient and safe. The usual way to achieve this is to place the pipes in protective / transport frames.

PIPE TRANSPORT FRAMES
In 1982, the American company Drilltec introduced transport frames for oil and gas pipes called RAP. Over the years, the system has been constantly developed and improved, and currently, our company manufactures and supplies RAP systems under their license.
The RAP pipe transport frames consist of two components. The first of these are plastic segments – spacers that have curved beds corresponding to the diameter of the transported pipe. These segments are placed between the individual layers so that the pipes are fixed in all directions against movement and cannot touch each other. The second components are threaded rods, textile straps, or steel frames, which hold the segments together to form a solid package of pipes of dimensions suitable for international transport. At the same time, these frames are used for lifting the entire bale with a crane and the necessary handling.
The frames are supplied in three versions.
RAP – segments are vertically pulled together by threaded rods
ECONO RAP – the segments are vertically pulled together with textile straps
LE RAP – segments are inserted into massive steel frames
The RAP transport system is manufactured for pipe diameters from 2 2/3 "to 9 5/8". The diameter of the pipes then corresponds to the maximum number of pipes that can be stored in one package, where it is from 56 pieces of pipes with a diameter of 2 2/3 "to 4 pieces of pipes with a diameter of 9 5/8".

As this is a lifting device, all transport frames are equipped with the appropriate certification and must be regularly inspected.
WANT TO KNOW MORE?
EXAMPLES OF OUR WORK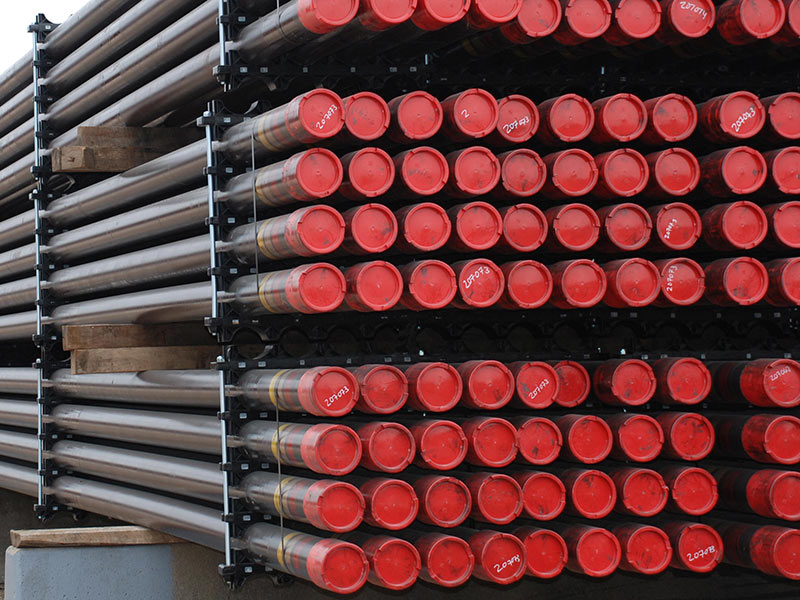 REQUEST THE OFFER
Send us information about your project or product and we will make an offer for you.