Plastic handles are used to improve the grip of handling equipment or tools.
HAND PROTECTION
Working tools and handling equipment are equipped with protective elements at the gripping points. These are most often plastic handles, which can have different shapes and hardness.

PLASTIC HANDLES
The correct choice of a suitable handle is based on the type of application and the required function. The handle must have anti-slip properties, dampen vibrations, thermally insulate and, if necessary, protect the hand from impact.
Hand protection for handling technology is one side closed plastic tube without protection or with protection. They vary in diameter, length and may have a profile corresponding to the grip. The handles with protection have a plastic frame or cage at the gripping point, in which the hand is hidden to be protected from impact.
In the basic offer, we have red and black versions, on request, it is possible to produce other colors. We can also provide the design of a new type of handle, including mold production and serial production according to specific requirements. Send us an inquiry and we will prepare an offer from the existing assortment or we will design a custom shape.

WANT TO KNOW MORE?
EXAMPLES OF USE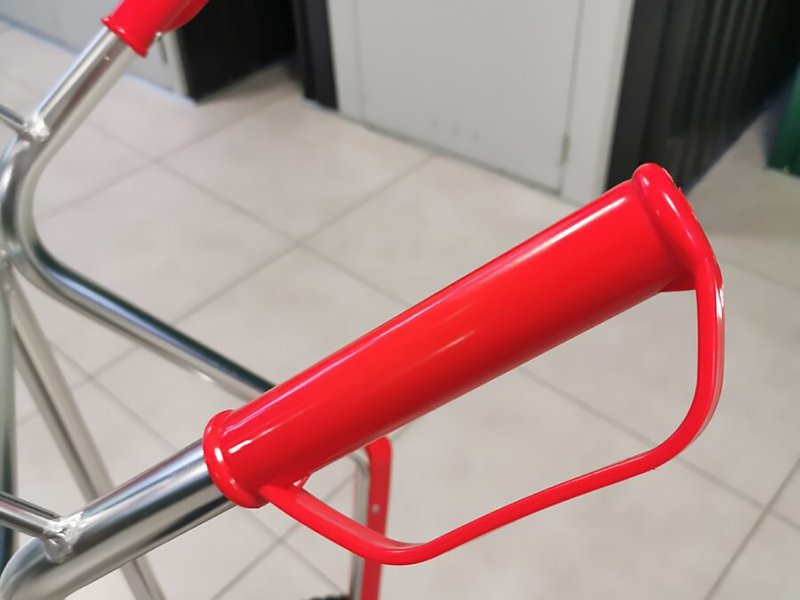 REQUEST THE OFFER
Send us information about your project or product and we will make an offer for you.