Plastic floor is a modern floor covering modular construction offering a wide range of use in all areas of the business as well as in the private sector.
GRIPTIL FLOOR SYSTEM
The GripTil plastic floor system is a universal plastic floor covering with useful properties and a wide range of use.

GRIPTIL SYSTEM
It is a modular plastic floor, where the basic element of the system is the tile 250 x 250 mm and a height of 16 mm. The individual segments of the system are connected by plastic connectors, which are included in the appropriate number for each module. The surface is non-slip, there are holes with a diameter of 12 mm on the surface. Safe entry to the created surface is solved through a straight and corner ramp.
Description and properties
The wide range of use of the GripTil floor is supported by modular construction, quick and easy assembly and disassembly, the color range of the elements, and the material used. The system is very variable and can be laid almost anywhere. It can be used wherever it is necessary to create an aesthetic surface with useful properties at a reasonable price. At the same time, it is used in areas where there is a presumption of time-limited use. The installed floor can be easily dismantled without the use of tools and placed in another location. Installation is very easy, laying a square meter takes about 2 minutes, disassembly is just as simple. If the space is irregular in size, the required shapes are simply cut with a knife or saw. More detailed information and examples of installations can be found on a separate website www.plastic-floor.eu.
the modular system of tiles with a basic dimension of 250 x 250 x 16 mm

interchangeable couplings for easy connection and disassembly

the base material and pigments do not contain any toxic substances

resistance to most chemicals, oils, paints, acids, solvents

stability and resistance in the temperature range from -40° C to + 60° C

easy cleaning in all ways – pressure, chemical, vacuuming, wiping

floor system with permanent properties and the possibility of multiple installations

basic colors – black, white, red, green, blue, yellow, gray, orange, brown
Type Standard
The basic soft version is designed for the movement of people and light transport equipment. It ensures the improvement of working conditions at the place of installation such as an increase of anti-slip and anti-dust properties, vibration damping, noise reduction, workplace insulation, etc.
Type Hard
The hard version is designed for more stressed floors with loads and handling equipment, or parking and travel of vehicles. Like the soft version, the hard version has anti-slip and anti-dust properties, dampens vibrations, insulates the floor, and perfectly drains water under the surface.
System basic elements
basic tile 250 x 250 x 16 mm (1 m2 = 16 tiles)

straight ramp 250 x 137 x 16/2 mm

corner ramp 137 x 137 x 16/2 mm
WANT TO KNOW MORE?
EXAMPLES OF USE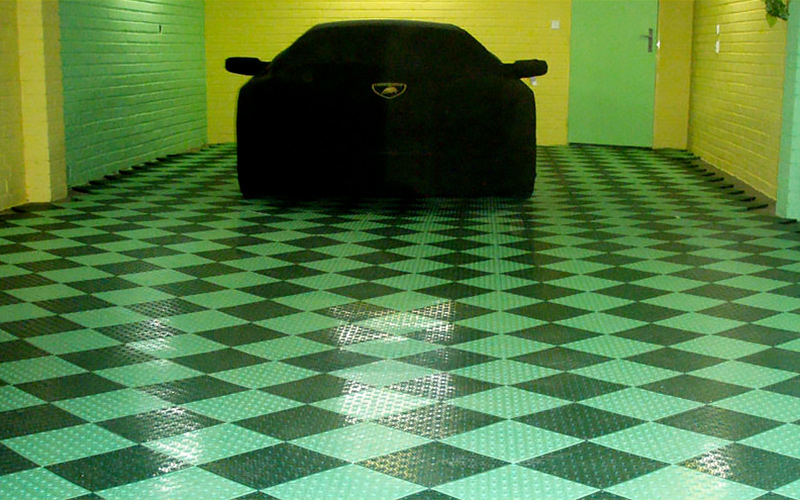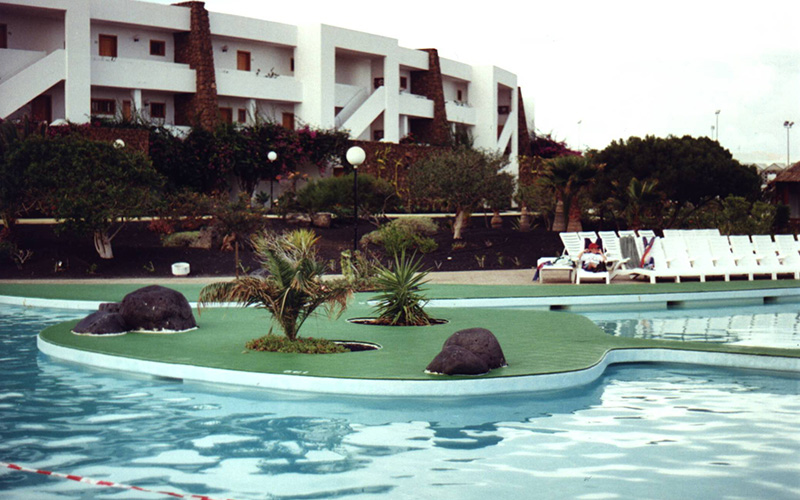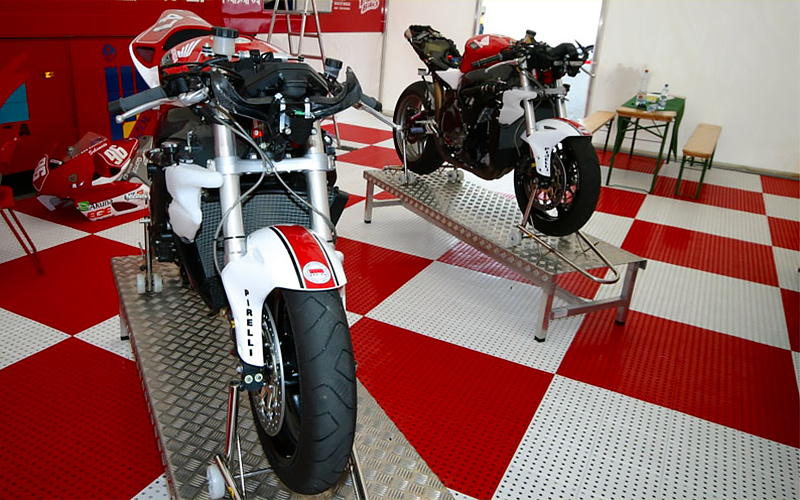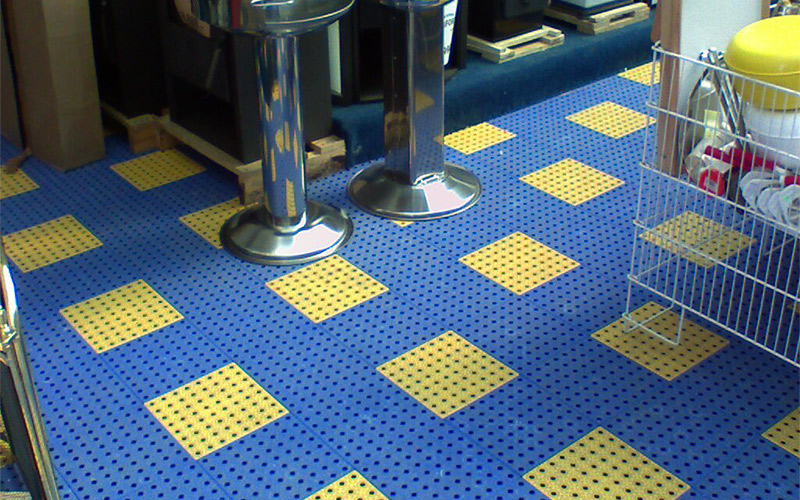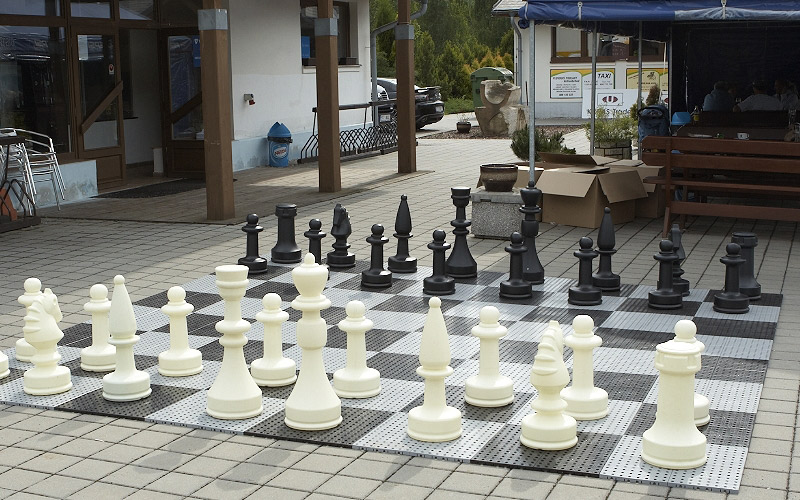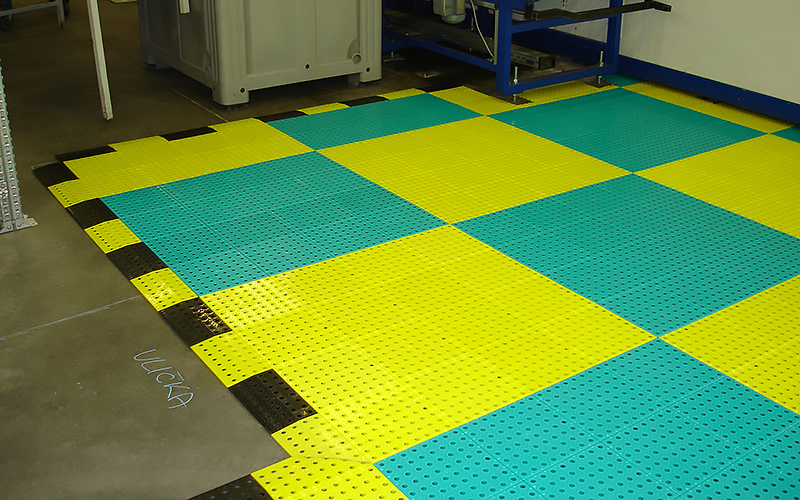 REQUEST THE OFFER
Send us information about your project or product and we will make an offer for you.