The plastic feet serve as a terminating element to the L profile of the shelving systems and at the same time as protection of the floor against damage from the shelves legs.
PLASTIC FEET
The main function of the plastic feet is to protect the floor from damage by the metal profile. For shelving systems, this function is performed by plastic triangles with grooves that fit on the legs of the shelf.

SHELF FEET
Our company is one of the largest producers of shelving feet in Europe, we supply products to the domestic and foreign market.
Plastic feet serve as protection of the floor against damage by the metal profile of the shelf leg. They can also be used as a security element for the top of the profile. The foot has a groove around the circumference, which slides onto the profile, plastic protrusions are located in the groove against release.
The most frequent is the feet 42x42mm. In the basic offer, we have a black design, on request, it is possible to produce other colors. We can also provide a design of a new type, including mold production and serial production according to specific requirements. Send us an inquiry and we will prepare an offer from the existing assortment or we will design a new shape of custom-made feet.

WANT TO KNOW MORE?
EXAMPLES OF USE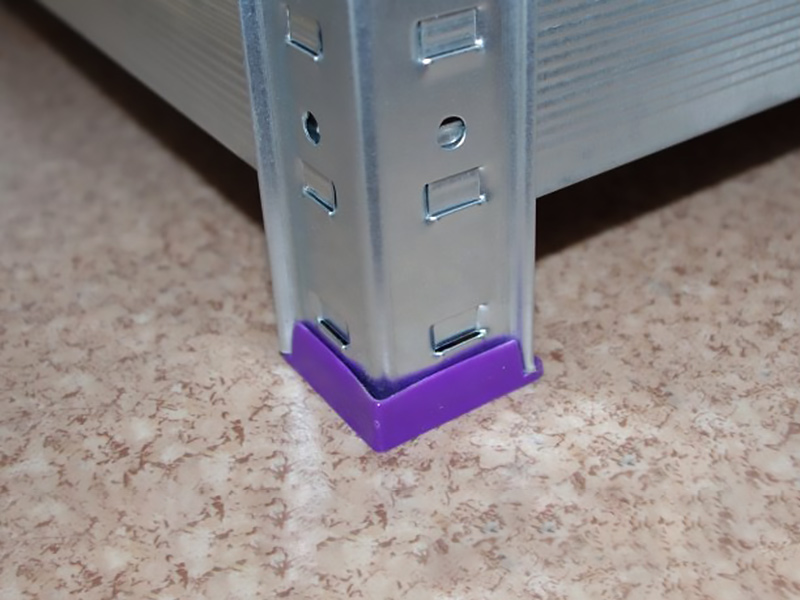 REQUEST THE OFFER
Send us information about your project or product and we will make an offer for you.